GreenPan Reviews and Buyer's Guide
GreenPan has emerged as a trusted manufacturer of healthy, ethical, and high-performance cookware. But what makes them so popular, and which of their pans should you be considering? We've analyzed the key features of these pans and picked out the pans which we think are best to help you choose the right cookware for your kitchen.
Top Pick – GreenPan Valencia Pro Hard Anodized Skillet
Best Budget Pick – GreenPan Lima Nonstick Skillet
Best Value for Money – GreenPan Lima Nonstick Cookware Set
Best Cast Iron Alternative – GreenPan SimmerLite 12" Skillet
Best Pan for Searing – GreenPan SearSmart Ceramic Nonstick Sauté Pan
Buyer's Guide – The Features You Should Look Out For
GreenPan's success stems from its innovative new non-stick coating. But what makes the design so popular? And what are the health risks associated with traditional coatings? We'll explain all this and more in our buyer's guide below.
What is GreenPan?
Green Pan is a relatively new cookware company. The brand originated in Belgium, where two childhood friends endeavored to make a healthy alternative to the potentially toxic coating used in traditional non-stick pans. Neighboring Germany may have Wüsthof knives but Belgium has GreenPan.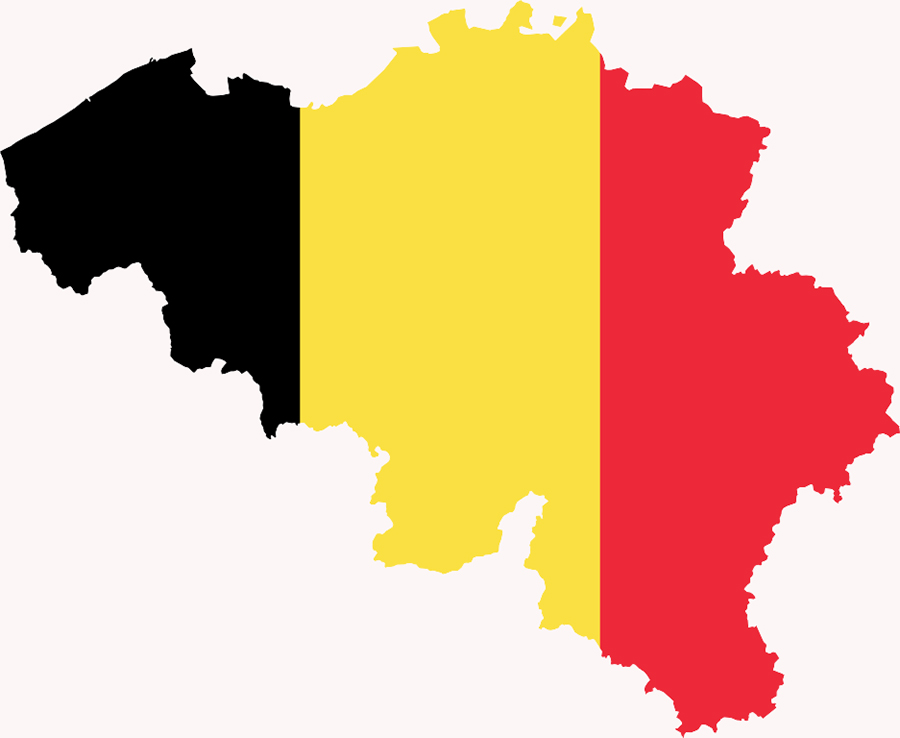 What Green Pan came up with is Thermolon, a sand-based ceramic non-stick coating that is PTFE free. Thermolon contains no toxins or harmful chemicals, and even when overheated and damaged it presents no known medical risks, as it doesn't contain harmful substances.
Green Pan has continued to maintain a health-focused approach to its non stick cookware, and its ethical stance extends to the environment, too. The production of Thermolon Green pans produces 60% less CO2 than traditional non-stick pans(1), and the cookware company also uses upcycled steel and aluminum where possible. This makes the cookware company a great choice if you'd like an environmentally friendly non stick pan.
What's wrong with Teflon?
When we talk about traditional nonstick pans, we're really talking about Teflon pans, which you've likely heard of. What you may not have heard of, however, is the recently discovered health risks that accompany Teflon pans. You can see the best non-stick pans without Teflon here.
Teflon is a brand name for a PTFE (polytetrafluoroethylene) nonstick coating. Until as recently as 2013, PTFE coated pans were regularly manufactured with another chemical, known as PFOA (Perfluorooctanoic acid) – this is where the problem lies. PFOA is toxic, and can cause serious illness in humans and animals.(2)(3) Residual amounts of PFOA would often remain on Teflon pans after their manufacture, which meant that cooking with these pans could cause you to fall ill. If you still have Teflon cookware in your kitchen, it's best not to panic. Research has suggested that Teflon pans may not typically contain enough toxins to put you at serious risk(4), although we think it's best to find a safer alternative.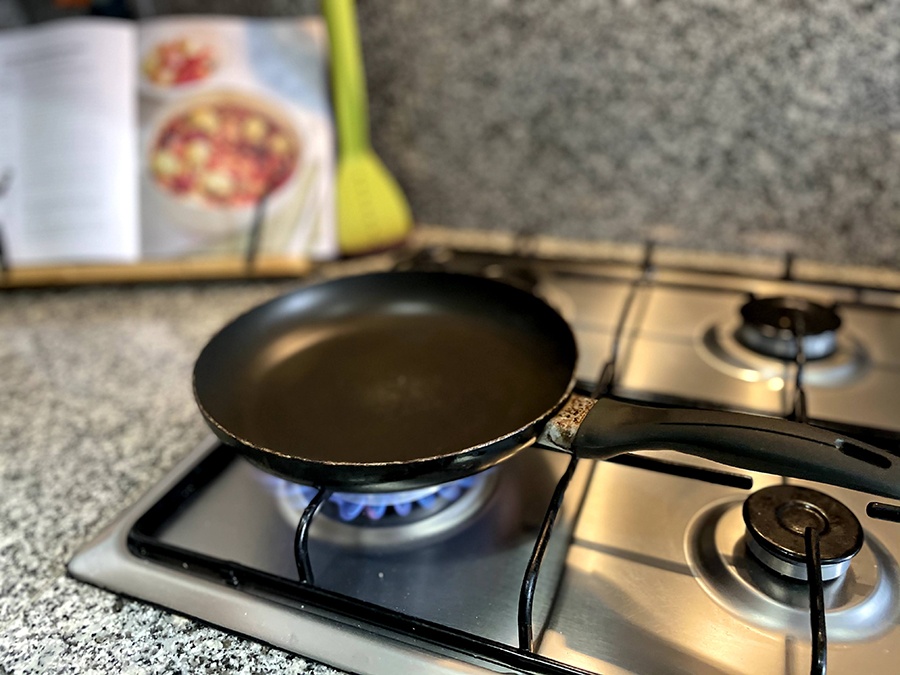 While Teflon pans produced after 2013 no longer use PFOA in their production, health concerns remain. When a Teflon pan is heated to high temperatures, the coating can begin to break down, producing fumes as it does so.(5) Prolonged exposure to these fumes can cause 'polytetrafluoroethylene toxicosis', also known as polymer flu or Teflon flu. Again, we don't intend to alarm you with these details. It would take hours of cooking at very high temperatures to cause illness. Understandably, however, fears about these health risks have caused consumers to seek healthier alternatives.
It's these risks that prompted Green Pan to make their toxin-free Thermolon coating. None of the harmful substances found in Teflon are present in the original Green Pan formula, and as such none of the health risks are, either.
What do GreenPan make their cookware from?
While Thermolon coated Green Pans cookware use a non stick ceramic formula based on sand, the core construction of these pans is metal. The coating is not quite granite stone, but it is tough and non-stick the same. GreenPan use cast aluminum for their pans, which gives great strength while keeping the pans light. Aluminum also has excellent heat conduction(6), which means that it heats up quickly, and spreads its heat evenly, making it a great choice for cookware.
The handles on these pans vary between stainless steel and Bakelite. Some users will prefer the comfort and feel of Bakelite, but stainless steel handled pans are oven safe up to a higher temperature. To learn more about cookware materials and all you need to know about pots and pans check out our Ultimate Guide.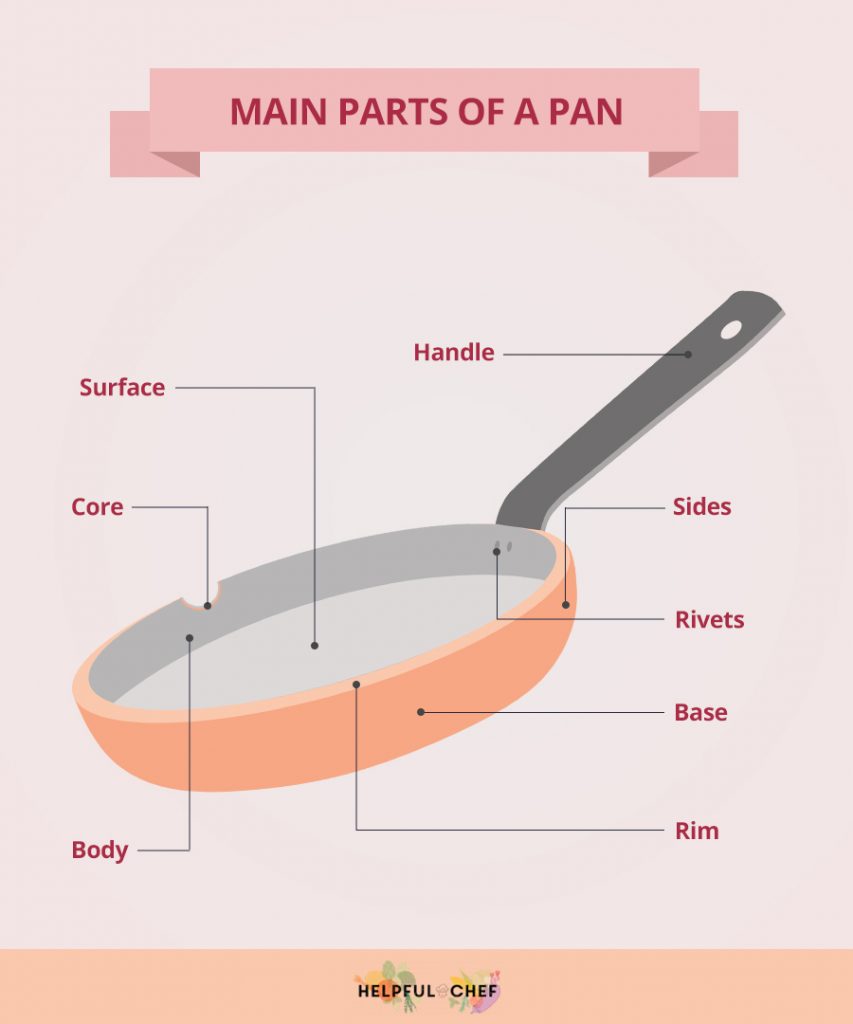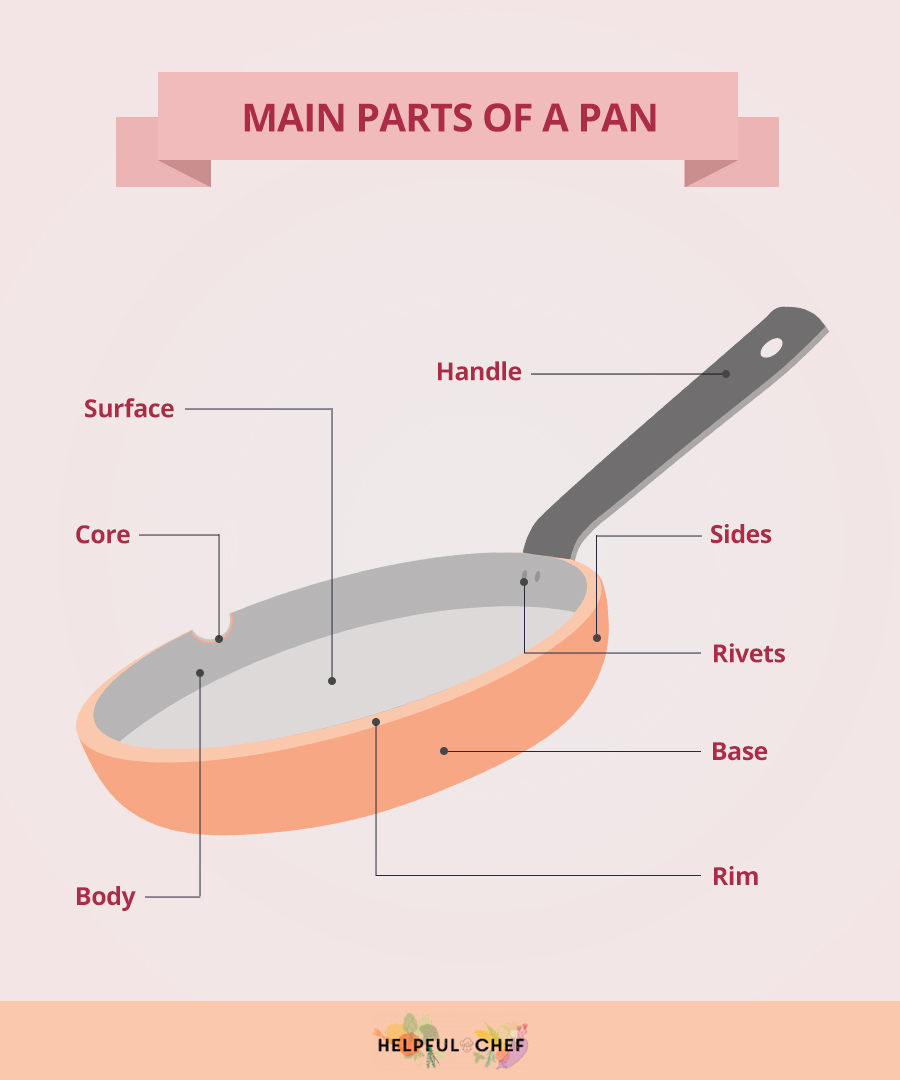 Care & Use
Although these pans are non-stick, we still recommend you cook your food with a spot of preheated oil or butter in the pan. And although these pans are non-toxic and won't release harmful chemicals into your food, we still don't recommend overheating them – if your oil starts smoking or burning, it's time to turn the heat down to keep your pan from getting damaged.
While GreenPan certify many of their pans as dishwasher safe, we still recommend you hand-wash these pans if you can to provide them with the best care. Cleaning these pans in a dishwasher will likely be fine, but, similar to when caring for your best knives, hand-washing is less abrasive and could extend the longevity of your cookware. Thankfully, the non-stick coating makes them remarkably easy to clean, anyway.
For when your non stick pan needs a deeper clean, here's a video that explains some more advanced techniques you can try out:
GreenPan Reviews – The Best GreenPan Cookware
Below you'll find a selection GreenPan cookware reviews from across the company's range, including both their most premium offerings and more value-focused selections. Our Green Pan reviews also cover any common GreenPan complaints too.
● Pan type: Skillet
● Diameter: 12"
● Material: Hard Anodized Aluminum
● Induction hob compatible: Yes
The pan that impressed us the most from the original GreenPan lineup was this Valencia Pro skillet. GreenPan have put their best non-stick technology into this pan, creating a durable, high-performance piece of cookware.
This pan is equipped with GreenPan's Thermolon Pro, their most advanced non-stick coating. Thermolon Pro is infused with diamonds, a technique that has had remarkable benefits in the field of ceramics.(7) These benefits translate over to Thermolon's sand-based formula too.
Diamond, as one of the hardest materials known to man, improves the strength of a non-stick coating significantly. This means the coating will be resistant to scratching, making it more resilient to metal kitchen utensils. Diamond also has a high heat conductivity(8), so the diamond-enriched Thermolon Pro coating actually helps heat to spread evenly across the surface of your original Green Pan.
GreenPan's magnetized Magneto base ensures it is compatible with induction hobs, allowing it to be used in any kitchen. It's free of PFOAs, and won't release any toxic fumes. In fact, thanks to the stainless steel handle, it's oven safe for temperatures of up to 600 degrees F.
For the chef that wants the best, it's hard to fault the technology behind this GreenPan Valencia Pro. It's packed with features, durable and non-stick. It's a great pick for the no-compromise cook.
● Pan type: Skillet
● Diameter: 12"
● Material: Aluminum
● Induction hob compatible: No
Need something a little cheaper than our top pick? The original Green Pan Lima skillet brings you all the essential features from their pro pan, and at a much lower price point.
The Lima pan uses GreenPan's standard Thermolon coating, which provides excellent non-stick performance, but doesn't have the enhanced properties of the Valencia Pro. The coating is still toxin-free though, with no PFOAs or other potentially harmful chemicals present in the pan. This means you can be sure your family is safe, no matter how high your cooking temperature. It's oven safe up to temperatures of 600 degrees F, too.
The pan is constructed from a hard adonized aluminum, which makes it resistant to warping. Warped pans won't make full contact with certain stovetops such as electric hobs, so this is a handy feature. We also like the riveted stainless steel handle, which provides a sturdy grip on the handle.
If you look after this pan, it's sure to give you excellent performance for a long time to come. It's a great choice for the chef who wants a cheap and cheerful piece of kitchenware.
● Pan types: 12-piece set – 2-quart saucepan with lid, 5-quart casserole pan with lid, 8" and 9.5" frying pans, 2.75-quart sauté pan with lid, stainless steel steamer, solid bamboo turner, slotted bamboo turner, and bamboo fork
● Diameter: 12"
● Material: Aluminum
● Induction hob compatible: No
This enormous cookware set gives you all you need to fully equip your kitchen with some new gear. And by buying as a set, you can save a bit of money, too.
This might be a 12-piece cookware set in name, but bear in mind you aren't getting 12 pans. You still get plenty for your kitchen though, with a casserole pan, two frying pans, a sauté pan with a lid, and a saucepan. You may find some of these pans a little small if you're cooking for a larger family too, so bear in mind their sizes as listed above.
The rest of the original Green Pan cookware set is made up of several extra tools and utensils to help you get the best of these pans. The bamboo spork and both slotted and solid spatulas are perfect for these pans, as they won't scratch the non-stick surface. The stainless steel steamer fits onto the saucepan well, too.
All of these pans are built to a high standard, with an aluminum body and stainless steel handles. We like the interchangeable glass lids, too. This set is great for the chef who wants to refresh his kitchen's cookware.
● Pan type: Skillet
● Diameter: 12"
● Material: Aluminum
● Induction hob compatible: Yes
This interesting original Green Pan is designed explicitly as an alternative to the traditional cast-iron skillet. It uses a slick black design with a traditional skillet shape, but instead of using cast iron, it's made of cast aluminum.
Since aluminum is significantly lighter, this pan is a great choice for older chefs who find iron too heavy for safe and comfortable use. And although it doesn't use iron, GreenPan has fitted this pan with a magnetized base, allowing it to be used on induction hobs (as well as other hob types).
You don't need to worry about seasoning this pan, either. It comes equipped with a ceramic non-stick surface, allowing you to start cooking with it straight away. The coating is toxin-free – there are no PFOAs or similar here. It's oven-safe, too, so you can slot it in the oven. In fact, cast aluminum has better heat conduction, meaning it will heat up faster and spread its heat across the surface more evenly. We like the lips for easy pouring on each side of the pan, too.
Aluminum doesn't have the strength of iron though, which may bother some cooks. In truth though, it doesn't need to – pans aren't going through any strenuous impacts, and it can still take the heat.
This pan is a great alternative for the cast iron aficionado who doesn't want to miss out on the latest cooking tech. Its lightweight nature makes it a great pan for elderly chefs to switch to, also.
● Pan type: Skillet set
● Diameters: 8" and 10"
● Material: Aluminum
● Induction hob compatible: No
The GreenPan Chatham series offers their premium Thermolon Diamond coating at a surprisingly affordable price. This set provides you with two capable cast aluminum frying pans, perfect for cooking up some good food whenever you need it most.
GreenPan's Thermolon Diamond ceramic non-stick coating is a step above their standard coating, using tiny diamonds inside the coating to enhance strength, heat transmission, and its non-stick abilities. Just like their standard formula, however, this coating is completely non-toxic. That means there are no PFOAs, no lead, no cadmium, or other potentially harmful chemicals.
Thanks to the extra strength in the diamond coating, GreenPan has the confidence to certify these pans as dishwasher safe. We still recommend you hand-wash these pans since hand-washing is gentler (and less likely to cause any damage) compared to the abrasive cleaning style of a dishwasher. Don't worry too much though – the Thermolon ceramic makes them easy to clean. But if you prefer the convenience of a dishwasher, these pans are a good choice.
It would have been nice to see a magnetized base on these pans to ensure induction hob compatibility, but the omission is understandable considering the features they've already included at this price point. It's a great pick for the chef who wants a quality non-stick coating on his cookware.
● Pan type: Sauté pan
● Diameter: 12"
● Material: Aluminum
● Induction hob compatible: No
Fancy something with a bit more color? Green Pan's sauté pan is a bit more, well, green, thanks to the rich turquoise coloring of their Rio series.
Sauté pans are one of the most versatile pans you can have in the kitchen. The thick side and base of the pan retains heat, making them ideal for frying onions, vegetables, fish, and more. While the synthetic Bakelite handles are great for comfort, they do lower the temperatures this pan can handle in the oven. It's still oven-safe for temperatures of up to 350 degrees F, though.
GreenPan has also equipped this pan with premium diamond-encrusted Thermolon Pro ceramic coating. This means it's especially resilient against scratches from metal utensils (though we still recommend you use softer utensils to ensure your pan doesn't get damaged), and the pan is even more stick-resistant than typical non-stick pans.
The soft white interior makes food debris easy to spot, with the non-stick coating helping you to wipe off any food debris as it arises, too. Don't be fooled by the bright colors – this pan packs some serious performance features. It's a great pick for the chef who wants to bring some color into his kitchen.
● Pan type: Egg pan/mini frying pan
● Diameter: 5"
● Material: Aluminum
● Induction hob compatible: No
Looking for a gift for a cooking-loving friend? This handy little egg pan is perfect for a variety of kitchen tasks.
While GreenPan label this as an egg pan, it's good for much more, too. It's great for lightly frying some spices, or for cooking a single hamburger patty. This pan keeps it simple, with no toxic chemicals and no PFOAs, meaning it won't release any harmful elements into your food even if it's accidentally overheated.
We like the soft pink accent on the base and handle of this pan, which gives it a stylish touch. And despite the reduced size, there's no reduction in quality. The non-stick coating is the same Thermolon formula used in GreenPan's larger products, and it still uses a
The small size of the pan makes it easy to tidy away, and its aluminum construction makes it great at transmitting heat to your food, too. It might not be the largest pan GreenPan produce, but it's a great option.
● Pan type: Sauté pan
● Size: 5qt
● Material: Hard Anodized Aluminum
● Induction hob compatible: No
Wish there was a way to get stronger sear marks onto your steaks? GreenPan's SearSmart pans do just that. They use an innovative texture on the base of your pan, which produces crisp browning effortlessly.
The SearSmart also uses GreenPan's most advanced non-stick coating, which is infused with diamonds in order to improve its performance. This diamond-enhanced non-stick coating offers increased non-stick performance, increased durability against scratching, and even better heat distribution across the bottom of your pan.
With the lid attached, the pan is oven safe for temperatures of up to 425 degrees F. Remove the lid and this increases to 600 degrees, giving you plenty of headroom to cook at high temperatures.
Even if you do overheat this pan, you don't have to worry. While many traditional non-stick pans break down and release toxic fumes at searing temperatures, this pan is free from PFOAs, PFAs, and other toxic chemicals. This means you can cook at high temperatures to sear your sausages without fear of health hazards.
The catch for all of these features is the price, which is a little steep. Premium pans come with a premium price, and this one is no exception. Regardless, we think it has enough on offer to justify the investment. If you're a cook who specializes in seared food, this pan is a great pick.
The Final Verdict
Our top pick was the tremendously capable GreenPan Valencia Pro skillet. This pan showcases GreenPan's premium non-stick coating to great effect, providing excellent non-stick performance and heat transfer. It may come at a higher price than many of their other pans, but you can be sure that you're getting a lot for your money.
Top Pick – GreenPan Valencia ProHard Anodized Aluminum Skillet
FAQs
Do you have to season GreenPan cookware?
As this is non-stick cookware, it doesn't require seasoning. This means you can start cooking straight away. Many GreenPan pans are dishwasher safe, too, unlike seasoned pans. The non-stick coating also protects these pans from rust and corrosion.
Where are GreenPan pans made?
GreenPan cookware is designed in Belgium, and manufactured, tested, and produced in their own factory in Jiangmen, China.
Should I use metal utensils with GreenPan cookware?
We recommend you use wooden, nylon or silicone utensils when cooking with GreenPan pans. Metal utensils can scratch the coating on your pans, causing performance to deteriorate. If you wish to use metal utensils, we recommend that you consider a GreenPan with their premium diamond-infused coating, which has extra strength and is less likely to be scratched by a metal utensil or another similar brand you could try is Blue Diamond Pans.
What is the safest cookware for your health?
Ceramic and glass cookware are the best choices for your health. They don't leach any harmful chemicals into your food, and they're also easy to clean.
Stainless steel cookware is also a healthy choice, but it's important to make sure that it doesn't have a toxic non-stick coating. Non-stick coatings can release harmful chemicals when they're heated, so it's best to avoid them if you can. Aluminum cookware is another option, as is cast iron.
References
(1) About GreenPan. (2020, December 14). Retrieved from https://www.greenpan.co.uk/about-greenpan
(2) Cohort mortality study of workers exposed to perfluorooctanoic acid. Retrieved from https://pubmed.ncbi.nlm.nih.gov/23079607/
(3) A, S. (n.d.). Perfluoroalkyl chemicals and chronic kidney disease in US adults. Retrieved from https://pubmed.ncbi.nlm.nih.gov/21873601/
(4) Trudel D;Horowitz L;Wormuth M;Scheringer M;Cousins IT;Hungerbühler K;. (n.d.). Estimating consumer exposure to PFOS and PFOA. Retrieved from https://pubmed.ncbi.nlm.nih.gov/18419647/
(5) Shuster, K., Brock, K., Dysko, R., DiRita, V., & Bergin, I. (2012, February). Polytetrafluoroethylene toxicosis in recently hatched chickens (Gallus domesticus). Retrieved from https://www.ncbi.nlm.nih.gov/pmc/articles/PMC3276392/
(6) Thermal Conductivity of Metals, Metallic Elements and Alloys. (n.d.). Retrieved from https://www.engineeringtoolbox.com/thermal-conductivity-metals-d_858.html
(7) Spear, K. E. (1989). Diamond – Ceramic Coating of the Future. Retrieved from http://citeseerx.ist.psu.edu/viewdoc/download?doi=10.1.1.204.2773&rep=rep1&type=pdf
(8) Graebner, J. (1995, January 01). Thermal Conductivity of Diamond. Retrieved from https://link.springer.com/chapter/10.1007/978-1-4615-2257-7_7
(Flag Map) – Wikimedia. Retrieved from https://commons.wikimedia.org/wiki/File:Flag-map_of_Belgium.svg